Tuesday, March 31, 2009
Hey~
Prac tmr is on and at 3:30.
Those who wish to be tested to enter the syf team, please come at 2:30. Jane will be testing you guys tmr and on thurs. 
Come on guys! There's only.. 15 days left with less than 10 practice hours. Let's go for GOLD! 
See you all at prac! 



Kranji Choir
8:16:00 PMY
Friday, March 27, 2009
Hello! May i have your attention please. (;
SYF team:
No fried food,(means no KFC no MAC no nugget what-so-ever),No CHILLI (esp the pie thingy in school is banned!)
Take care of your voice.
If you're sick please do NOT share water.
Come for all practices. No more any other stupid excuses like "i've got project". Kick those away! SYF is your final year examination now!
Pay extra attention during practice!
Please remember to imagine a story for each song, when you're singing, think of the song, the dynamics, the mood, the techniques(ma-bu half-squat)
Please! let's show off what we've learnt throughout our years in Kranji choir, all the singing skills and techniques we learnt from seniors, Miss ong, jane, shaowei or all the workshops conductors have taught us.

Starting from now,

we have 2+ MORE WEEKS to SYF (16APRIL)

19 MORE DAYS.

435 HOURS.

Remember, we're all in this together with Miss Ong, and all your section members!

It's our last leap! Come on! WE ALL CAN DO IT! ;D

Meanwhile, thinking through the songs, and work hard for studies and choir!!!

Jiaying



Kranji Choir
9:35:00 PMY
hello.
2 weeks

++

to our big day !!!!
so let's all work hard make it to the team and sing our best !!
anyways, alto midi file for crown of roses with the change of parts at bar 52 and bar 61 the word AND & RED ... so we will just sing the same note as the word before . dont understand what i mean.. then just listen to the midi file zzz .. GO LISTEN !!
midi file ---->
crown of roses alto part
JIA YOUS !! let get a gold together !!
whaiee (:



Kranji Choir
9:19:00 PMY
Wednesday, March 25, 2009
There is no performance tomorrow. 



Kranji Choir
9:45:00 PMY
Tuesday, March 24, 2009



Kranji Choir
11:09:00 PMY
Saturday, March 21, 2009
hey guys(:
this is jiamin here.some photos taken during the camp(:
sorry if the quality's not that good.
can't be helped.it's not taken using a camera:D



Kranji Choir
9:37:00 AMY
Friday, March 20, 2009
HEY K-SINGERS! :D
are you guys missing the camp already? -winks-

anyone who took photos, do send it to any of the people who has access to post in this blog so that we can post them up. photos and videos would be of really GREAT use for the future when you guys want to make a compilation or whatever, TRSUT ME! especially for open house, year book, graduation videos and yada yada woo! @ the same time, it brings back the memories, no? (:

alright! i'm here to start the ball rolling! Some photos Jeremy took, posting it up on behalf him.



darennnnnnnn :D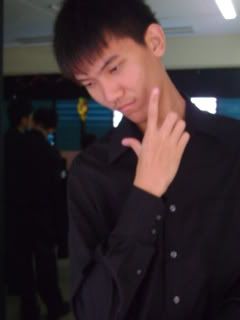 samuel trying to act all emo. (& is clearly not working.)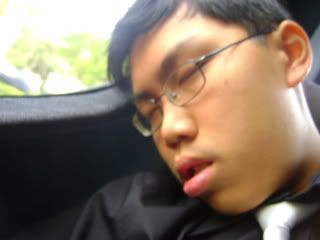 jeremy sleeping on the bus.
daren's method of napping -o-
our dear ms ong! <3
samuel again ==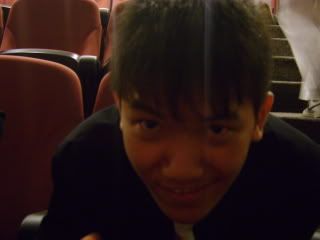 samuel again!! (i highly suspect that he's somewhat interested in him.)
& of course the group photos for upper sec seniors! :D
(omg we look horribly awful/awfully horrible after all that water bombs!)
SHOT 1!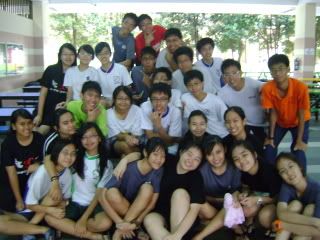 SHOT 2!
NG SHOT! :P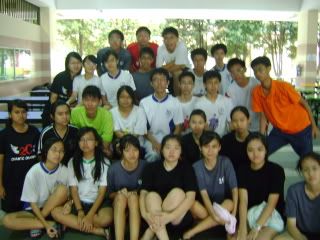 FORMAL SHOT 1 XD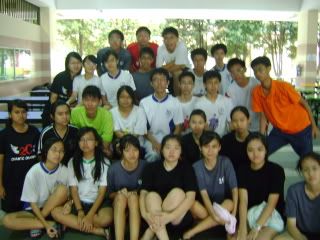 FORMAL SHOT 2 XD
'WHATEVER' POSE! :DD
this camp is our last official choir camp for the sec fours, ):
but anyway! I hope the sec ones have learnt something from this camp, especially the sopranos yes? :D
may our bond get even more stronger and strive our way towards OUR gold (:
Byeeeeeeeee.
ms demure, signing off.



Kranji Choir
10:37:00 PMY